Meet our Director Team: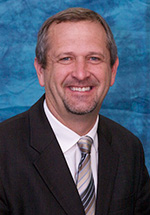 Donald A. Verleur II
President and CEO Donald-Verleur@olivecrest.org
Donald Verleur has been the Chief Executive Officer of Olive Crest since 1996, overseeing all aspects of the organization's operations, programs, and services. Mr. Verleur gained practical experience and insight by participating in many areas at Olive Crest over the past 30 years, from working as a childcare worker to his present position as CEO. Mr. Verleur fervently believes that education is a vital component of equipping children for lifetime success. Mr. Verleur received his undergraduate degree in Psychology from the University of California Irvine, and he received his Masters of Business Administration from Chapman University.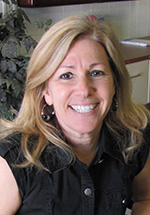 Nina Frankman, LMFT
Director of Special Education Nina-Frankman@olivecrest.org
Nina Frankman came to Olive Crest in 1996, joining the Olive Crest Academy team. Since then, she has served as a therapist, clinical program supervisor, assistant clinical director, clinical director, director of therapeutic services, and is now the Director of Special Education. As part of her many responsibilities, Mrs. Frankman oversees the Olive Crest Academy school in Orange County and serves on the National Program Core Management Team. Prior to coming to Olive Crest, she had a private practice in Marriage and Family therapy for ten years and has been a Licensed Marriage and Family Therapist since 1986.
Mrs. Frankman earned a Bachelor Degree in Psychology from Pepperdine University where she was named Valedictorian of her graduating class. She also has a Masters of Arts Degree in Marriage and Family Counseling from Fuller Theological Seminary. Mrs Frankman has received training by the Orange County Department of Education as a Behavior Intervention Case Manager (BICM) and she brings an expertise of behavior management and modification to our schools.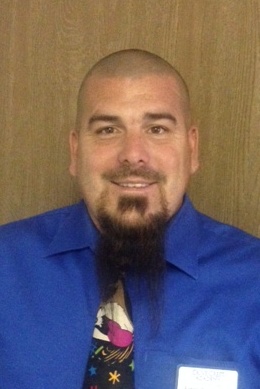 Robert (Bob) Henning, Ed.D (abd) Principal - Garden Grove Campus Bob-Henning@olivecrest.org
Bob has been a member of the Olive Crest Academy (OCA) family for over 18 years now. It is since he came to OCA that he has discovered his passion for working with children in the education setting. He began his tenure as a one-to-one aide for a young deaf child and then began working in the administrative office. In addition to his administrative duties, he helped in the classrooms and around campus as a teacher's aid and behavior specialist. He has served at several of our campuses in many different roles: Assistant to the Director of Education at TEC SA, Assistant Site Director at TEC SA, Site Director at TEC The Ranch, Co-Director at TEC SA, Interim Director at TEC Bellflower, and Director of Staff Development and Support Services (all campuses).
During Bob's time within the OCA schools he has realized that being a source of stability and structure for the students is essential to getting them back on the right track. While OCA is not a traditional school setting, it has provided Bob the opportunity to use his personal experiences in relating with the kids in order to help them succeed. Understanding the motivation for behavior and how children will respond to this behavior has helped Bob in his quest for the schools statement of purpose "success for every student".
Bob's willingness and dedication to preserving the educational needs of the students, adds strength to an already strong foundation of the OCA programs.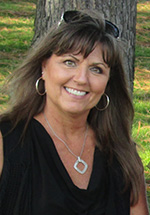 Lisa Shea
Director of Admissions
Lisa-Shea@olivecrest.org
Lisa Shea joined Olive Crest Academy in 2003 as the Director of Admissions. This role allows her the opportunity to spend time with students while sharing the program concepts with parents and networking with the public school districts. With a daughter who qualified for Special Education services, Mrs. Shea brings personal understanding of the many obstacles both students and families may face.
Prior to Olive Crest, Mrs. Shea taught preschool for six years at Friends Christian School in Yorba Linda. In addition, Mrs. Shea has nine years of leadership experience with the Girl Scout Council of Orange County where she wore many hats, including serving as a Service Unit Manager in Yorba Linda, CA for 3 years. She attended the University of Kentucky with a Communication and Sociology emphasis, and completed coursework at Fullerton College in Early Childhood Education in 1997. Mrs.Shea continues to be committed to work with children in an effort to encourage, nurture and educate them. She currently lives with her husband in Long Beach, CA, and enjoys traveling, boating, and cooking.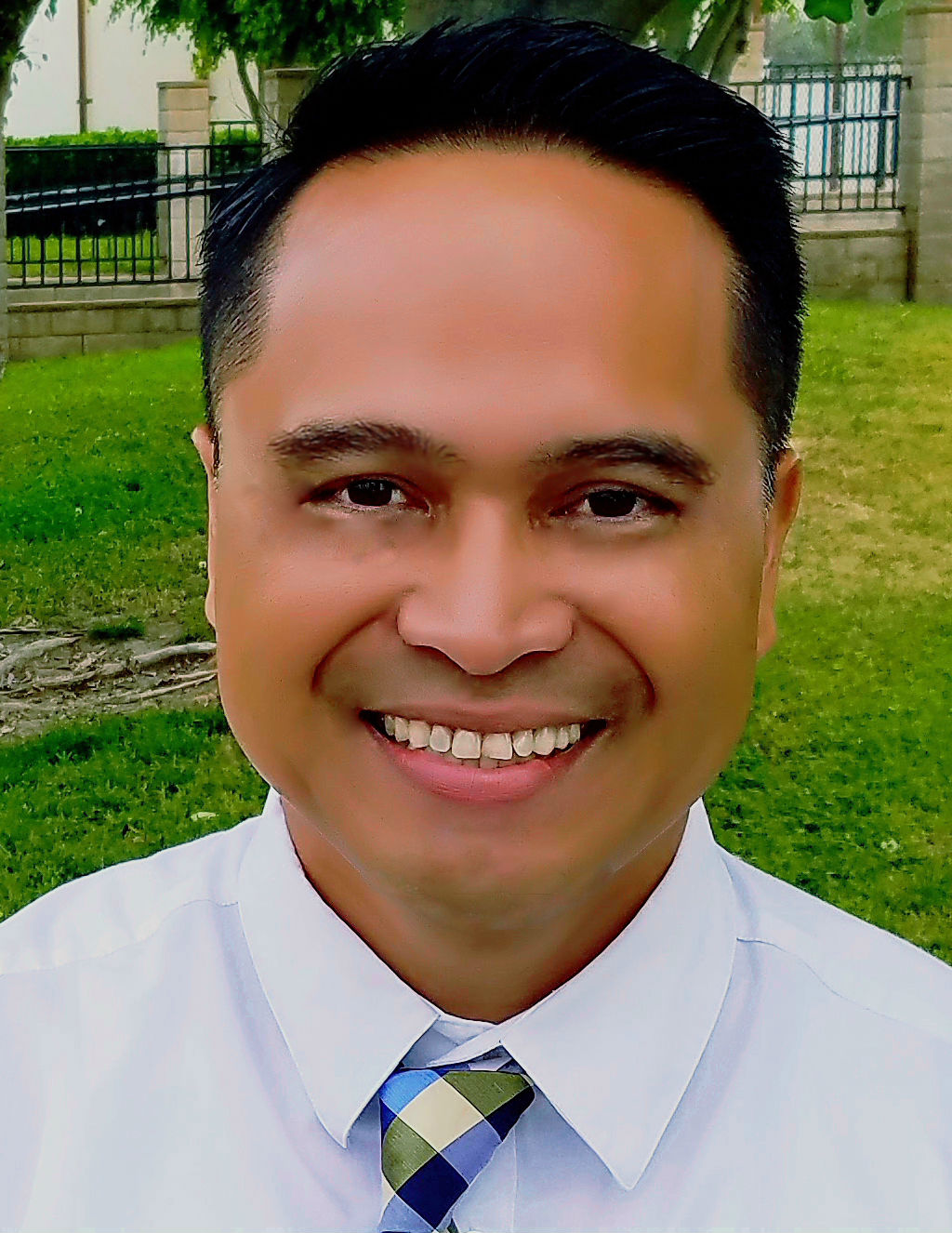 Joel Bugay, M.A., LMFT Principal - Orange Campus Joel-Bugay@olivecrest.org
Joel Bugay joined Olive Crest Academy in 2011 as a school therapist & DIS Counselor for our high school students. Since then, he has held the positions of both Lead Therapist and Assistant Principal of Therapeutic Services. In January 2019, Joel accepted the position of Principal at our Orange Campus. Joel is a Licensed Marriage and Family Therapist, who holds a Master of Arts degree in Marriage and Family Therapy. Joel has previously worked for six years as a therapist in a drug and alcohol rehabilitation facility, DIS Counselor at Irvine Unified School District, and Counseling Manager at an NPS in Riverside.
Joel has over ten years of volunteer experience as an instructional coach for youth sports- roller hockey, baseball, and basketball. He currently lives with his wife in Riverside County and enjoys cycling, swimming, traveling, and watching his boys play sports.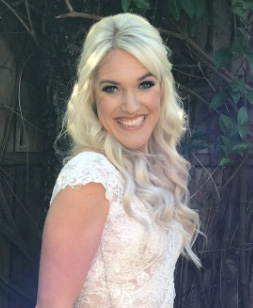 Kelsey Wan, M.A. Ed. Assistant Principal of Educational Services Kelsey-Wan@olivecrest.org
Kelsey Wan joined Olive Crest Academy in 2013 and is the newest member of our leadership team. Kelsey started as an Assistant Teacher while completing her Education Specialist Credential program. A year later, she completed her internship program in one of our elementary classrooms and earned her Education Specialist Credential. Kelsey taught in middle school as well as elementary classrooms until she became our first Teacher on Special Assignment (TOSA). During her two years as the TOSA she launched the annual Science Fair, Writer's Workshop, Computer Science and Robotics Program, Student Leadership as well as organized state assessment administration. Most students associate Ms. Kelsey with her Therapy Dog, Kodi, who accompanies her to work at least once a week.
Prior to working with Olive Crest, Kelsey worked as a long-term substitute in a fully self-contained classroom in Hawaii, earned a Master's in Education from the University of Nottingham, and spent six years working in an Early Childhood Development program for young students on the autism spectrum in San Marcos. She currently lives with her husband in San Clemente, CA, and enjoys traveling, running, and spending time with their huskies.
Andrea Winters Andrea Winters - Clinical Program Supervisor
(Bio and photo coming soon)